Would you like to be in a movie theatre one minute and at a birthday party another? Feel Christmas spirit all around or travel back to nostalgic childhood Sundays? Seems impossible, right? However, a Cypriot entrepreneur Zozzy Constantinidou found a way to make it happen!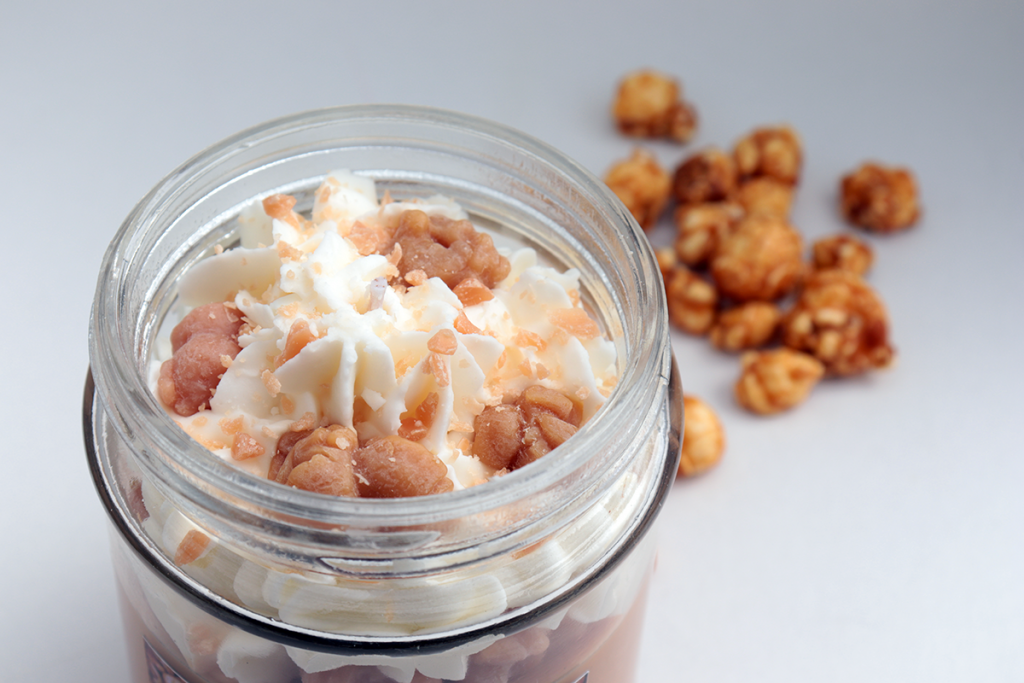 How did it start?
Zozzy always was a big fan of candles. She was constantly searching for different scents to fill her home with. Around the time of the first quarantine, Zozzy was searching for a popcorn scented candle, but it was nowhere to be found. "The whole process of finding that perfect scent really excited me due to the endless possibilities of scents and how it pushed my creativity. That is when the idea of my first ever Candle "Movie Night" with a caramelized buttered popcorn scent was born!" says Zozzy.
That was also the time when "Daynight Candles" – Zozzy's business was started. Before that, Zozzy was a full-time Graphic Designer, which she had studied in Florence, Italy. Being a very creative person, Zozzy enjoyed the possibility to be creative when making candles: "Mixing scents, naming a product and creating an overall experience for someone is something that I really love doing! Along with my graphic design expertise, I wanted to create candles with specific themes that intended to create a feeling or even change the mood of someone who enjoys them!"
The young entrepreneur says that the most difficult thing when starting this particular business type was the lack of candle supplies she could find in Cyprus. "It was a slower process for me because I wanted to find specific materials that were natural and eco-friendly, starting from the wax all the way to the shipping supplies. Learning how to make a candle to light up correctly and fill the room with that perfect scent while also being safe for my future customers was easier for me as I really wanted to provide the perfect product. I am really passionate about this craft, and I have to say that I learned (and am still learning as I go) pretty fast. I really enjoy the process of testing and learning!"
How is it going?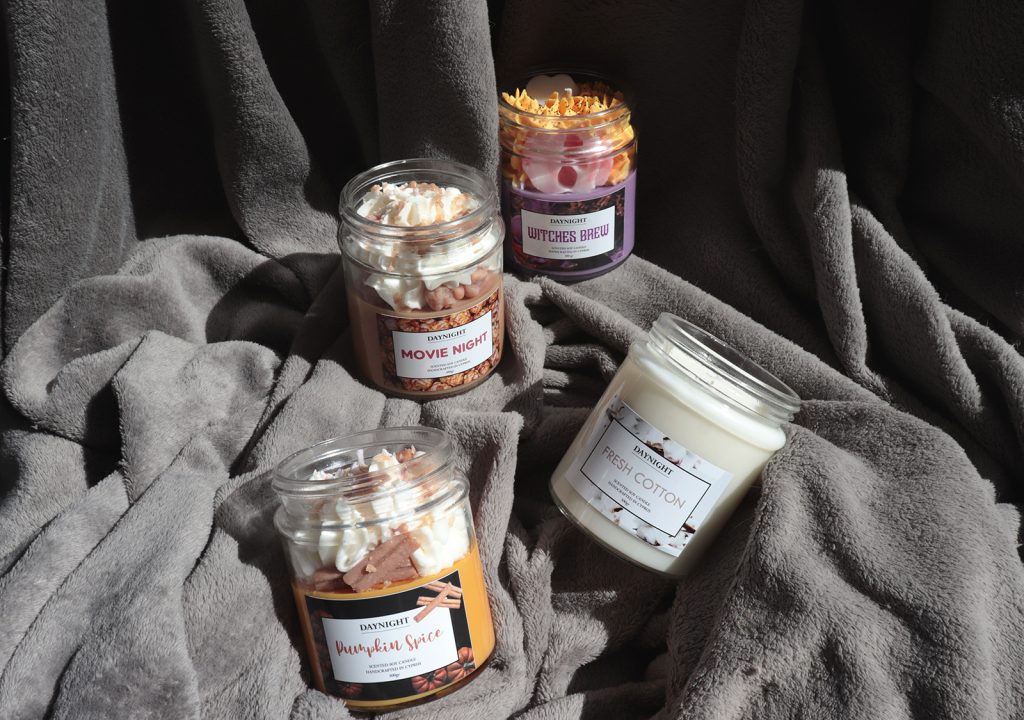 "Daynight Candles" is now a small but successful business. As Zozzy says, the one thing that helped her business grow faster than expected was word of mouth when she started selling. "I didn't start spending money on advertisements until some time after the first product launch. I am really glad that people like what I have to offer and support me!" Zozzy and her candles were noticed by the national television channel in Cyprus, RIK, which has invited her for an interview and to present her candles in the morning show Όμορφη Μέρα Κάθε Μέρα!
Zozzy says that if she had to, she would definitely do it all again! And, knowing all she knows now, she would have tripled her stock on the launch day! At the moment, "Daynight Candles" products can be ordered online, but Zozzy wishes to open her own little store and not only to produce but also teach other people how to create dessert type candles themselves.
Zozzy's advice
"My advice would be to learn everything there is to know about your product/service, be authentic in your journey and, most importantly, constantly research. There's a lot of work that goes when starting a business alone; literally every aspect of your business, in the beginning, will be controlled by you! Be patient and try to plan ahead as best as you can. Lastly, surround yourself with people who have the same ambitions and work ethic as you!"
Visit Daynight Candles and see more about Zozzy's work: